Abhishek Bachchan, the son of Bollywood legend Amitabh Bachchan, has been a prominent figure in Indian cinema for over two decades.
His journey as an actor is marked by significant evolution and growth that mirrors the changing landscape of Bollywood itself.
In 2000, Abhishek made his acting debut with "Refugee," directed by J.P Dutta. While the film did not perform exceptionally well at the box office, it was evident that Abhishek had inherited his fathers talent for compelling performances.
However, he faced criticism for being just another star kid trying to make it big in Bollywood.
The early years of Abhisheks career were characterized by commercial failures like "Shararat" (2002) and "Bas Itna Sa Khwaab Hai" (2001). These films failed to resonate with audiences and critics alike; many began to question if Abhishek could ever step out from under his fathers shadow.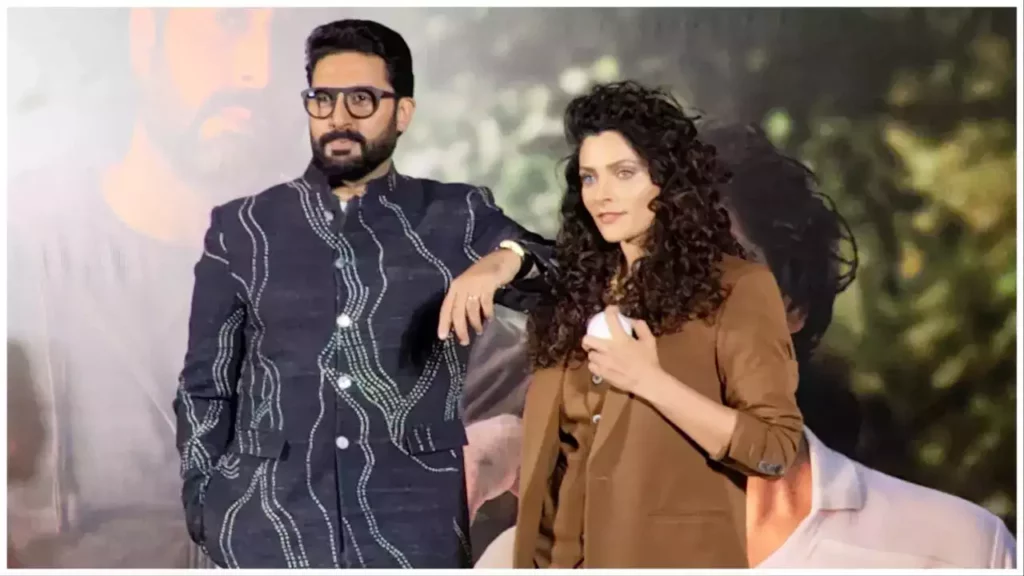 However, things started turning around in 2004 when Mani Ratnams "Yuva" hit the screens. Abhishek's portrayal of Lallan Singh earned him critical acclaim and proved that he was more than just Amitabh Bachchan's son – he was a talented actor who could hold his own on screen.
This period also saw him delivering successful performances in movies like "Dhoom"(2004) and "Bunty Aur Babli"(2005).
In 2007 came one of Abhishek's most memorable roles – Guru Kant Desai in Mani Ratnam's "Guru". The movie traced the rags-to-riches story of an ambitious entrepreneur; this role allowed Abhi to showcase his range as an actor while garnering both critical acclaim and commercial success. Despite these successes, there have been ebbs in his career too. Post-2010 witnessed some lackluster performances leading to a slowdown in his career graph.
However, true artists never stop evolving or experimenting – they learn from their mistakes and come back stronger.
This is exactly what we are witnessing today – a resurgence of sorts for this seasoned actor who refuses to be written off so easily. He received rave reviews for his performance on digital platforms such as Amazon Prime Videos 'Breathe: Into The Shadows' (2020), Netflixs anthology 'Ludo' (2020), & The Big Bull (2021).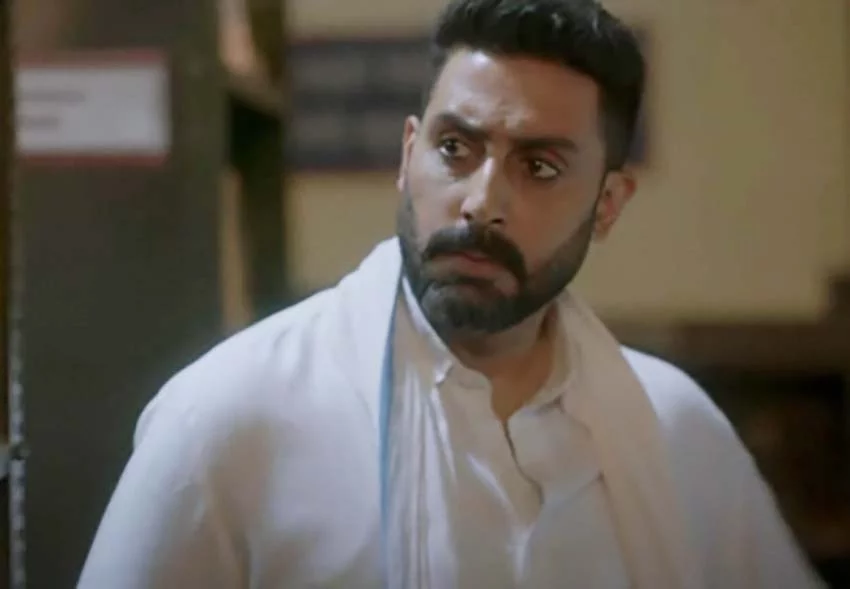 From playing supporting roles to carrying entire films on his shoulders now – Abhishek Bachchan has indeed come a long way since stepping into showbiz two decades ago. His journey continues to inspire countless aspiring actors who dream about making it big despite facing initial setbacks.
As we look forward towards more power-packed performances from him in future projects like Dasvi & Bob Biswas, one thing is clear – there is no stopping this determined star!
Abhishek Bachchan and His Contribution to Indian Cinema
While this topic is interesting, it doesnt seem to be related to sports journalism. As a sports journalist, I would typically cover topics such as match results, player profiles, team strategies or the impact of sporting events on society.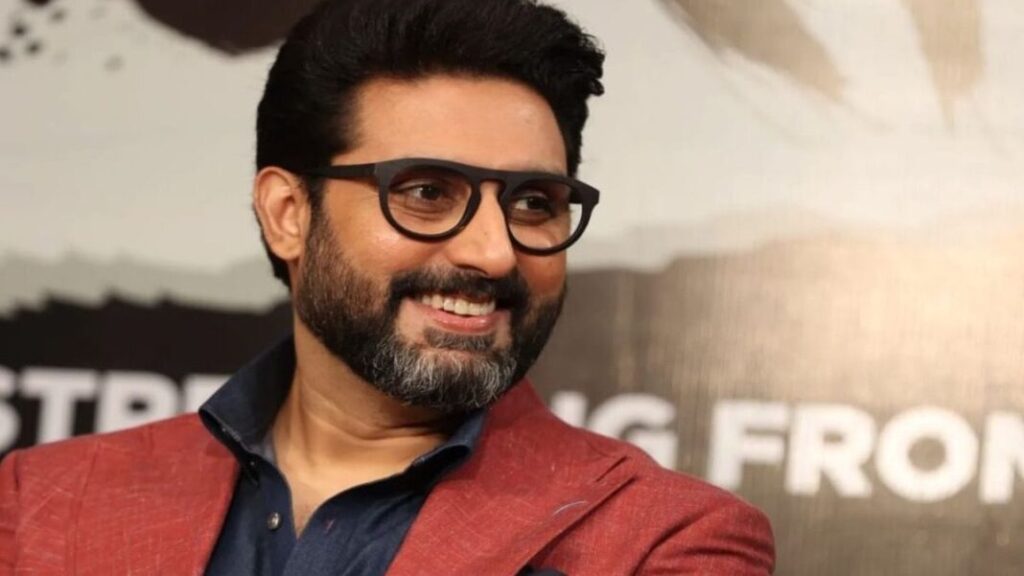 If you want information about Abhishek Bachchans contribution to Indian Cinema, it might be best to ask someone with expertise in film or Bollywood industry.
However, if theres a specific angle related to sports that youre interested in – like his involvement in Pro Kabaddi League or football league Indian Super League – Id be more than happy to help!
A Closer Look at Abhishek Bachchan's Philanthropic Efforts
As a sports journalist, I have the privilege of covering not just the games and performances but also the off-field activities of athletes and celebrities associated with sports. Today, we turn our attention to Bollywood superstar Abhishek Bachchan who is well-known for his involvement in various sporting initiatives.
Abhishek Bachchans passion for sports extends beyond being a mere spectator.
He owns teams in the Pro Kabaddi League (Jaipur Pink Panthers) and Indian Super League (Chennaiyin FC), contributing significantly to popularize these leagues across India. His commitment has brought about an increased viewership and interest in these relatively less-followed sports.
However, it is his philanthropic efforts that truly set him apart from other celebrity team owners. Bachchan believes strongly in using sport as a tool for social change – a belief he puts into action through numerous initiatives. One such initiative was when he organized charity football matches involving both Bollywood stars and professional players to raise funds for various causes including disaster relief operations.
The proceeds from these matches were donated to organizations working on ground zero providing help where it was needed most.
Bachchan has also been involved in projects aimed at empowering underprivileged children through sport. He partnered with Magic Bus, an NGO that uses sports as a medium to impart life skills and education to children living in poverty-stricken areas of India. Through this partnership, many children have had access to regular sporting activities which helped them develop important life skills like teamwork, communication, discipline while keeping them engaged constructively.
In addition, Chennaiyin FC's grassroots program which aims at identifying young talent throughout Tamil Nadu reflects Bachchan's commitment towards nurturing future generations of footballers. Furthermore, Jaipur Pink Panthers training camps are regularly conducted free-of-charge for aspiring kabaddi players who cannot afford formal coaching sessions – another testament to his dedication towards making sports accessible for all regardless of their economic background.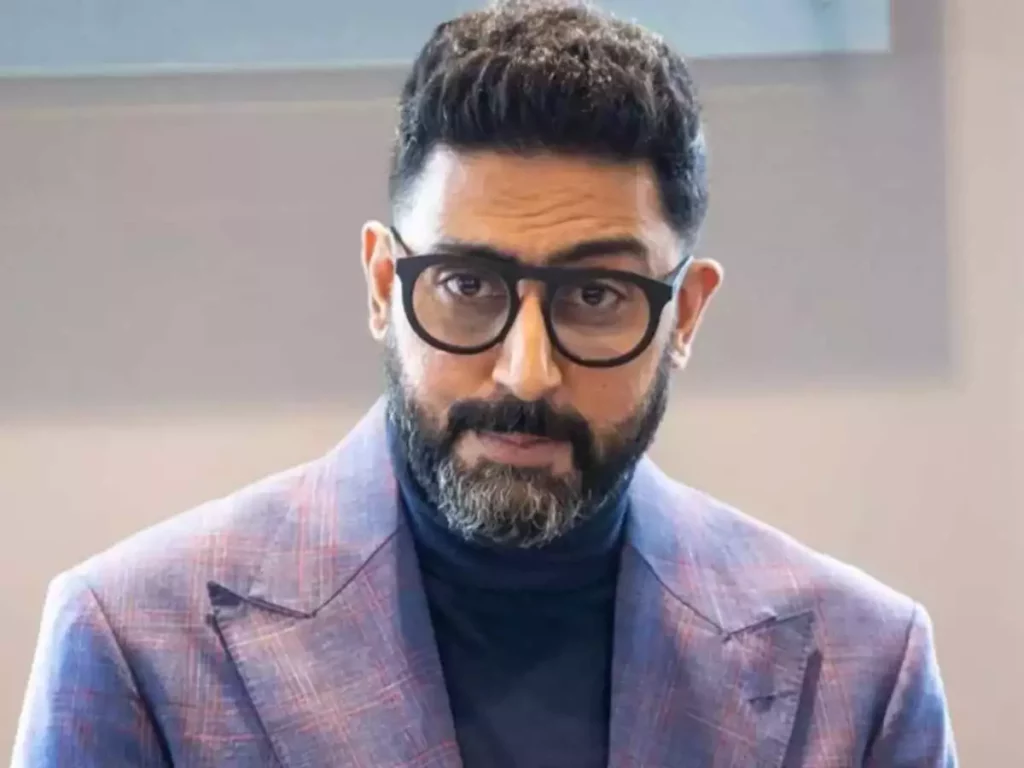 Bachchans philanthropy extends beyond financial contributions; he often takes out time from his busy schedule to personally engage with participants of these programs – be it interacting with kids during Magic Bus sessions or cheering on youngsters during grassroot level tournaments – thereby inspiring them further.
While Abhishek Bachchan may be better known globally as an actor-producer extraordinaire, within India's sporting circles he has carved out quite a niche for himself as someone genuinely invested in promoting sports at every level while leveraging its power for societal good.
Exploring the Off-Screen Life of Abhishek Bachchan: Family, Values, and Influence
Abhishek Bachchan is a name that resonates with millions of people, not just in India but across the globe.
Known for his impressive acting skills and charismatic personality, he has carved a niche for himself in the competitive world of Bollywood. However, theres more to Abhishek than what we see on-screen. Born into one of Indian cinema's most respected families, Abhishek carries forward the legacy of his parents – Amitabh Bachchan and Jaya Bhaduri Bachchan.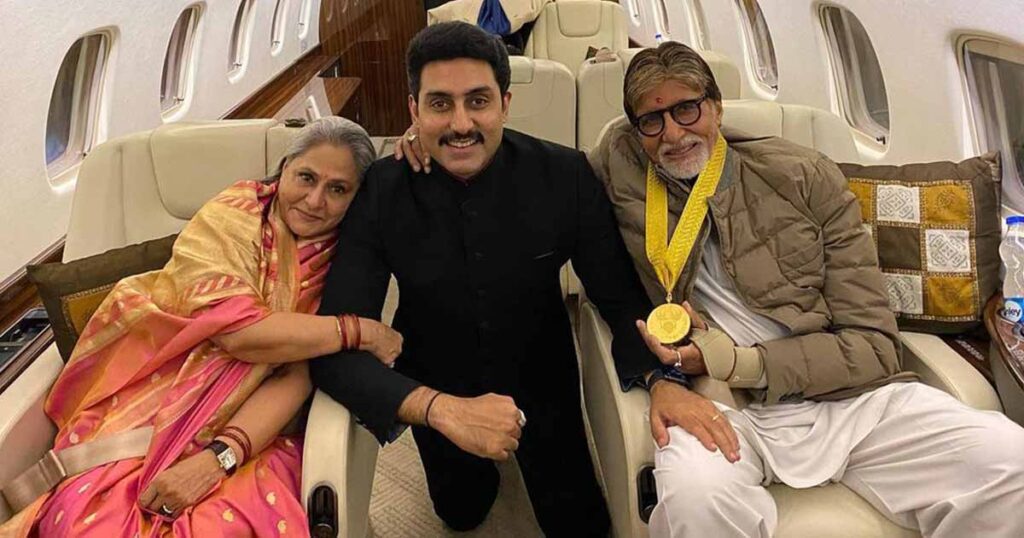 His father is often referred to as the superstar of the millennium, while his mother is an accomplished actress known for her nuanced performances.
Despite growing up under such towering shadows, Abhishek has managed to create an identity distinct from his family lineage. He values humility over fame and believes in working hard without seeking shortcuts to success. This grounded nature can be attributed to the strong familial values instilled by his parents.
Abhishek married Aishwarya Rai, a former Miss World and acclaimed actress herself, adding another layer to this powerful cinematic dynasty. Together they have a daughter named Aaradhya who already seems poised for stardom given her frequent appearances at public events.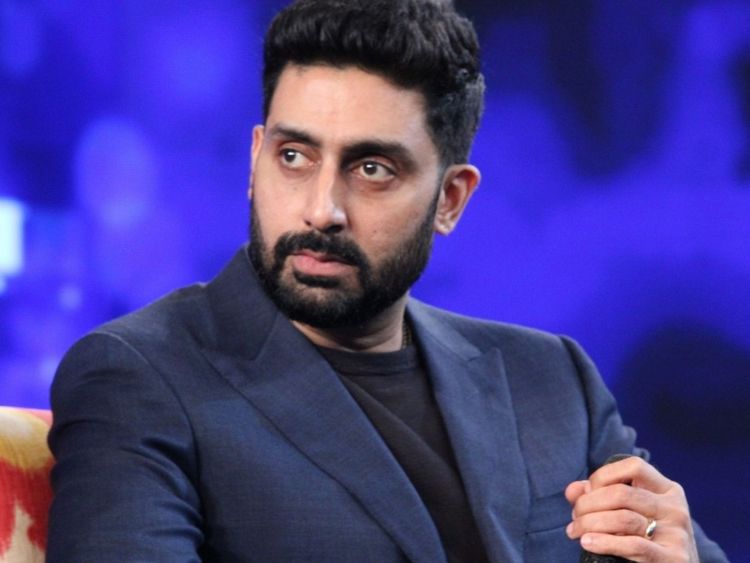 The influence exerted by Abhishek extends beyond personal achievements or family ties though; he uses his platform responsibly by actively participating in social causes and charity work. He stands firmly against gender discrimination and supports education initiatives among others. However, it hasnt always been smooth sailing for him professionally. Despite early successes like "Dhoom" (2004) and "Bunty Aur Babli" (2005), he faced criticism for some roles which didn't resonate well with audiences or critics alike.
But true to form, he rose above these challenges through resilience and determination – qualities that define him as much off-screen as on it.
In conclusion, while being part of one of Bollywoods biggest dynasties might have set high expectations for Abhishek Bachchan initially; its clear that with talent honed over years coupled with strong personal values inherited from his illustrious family – he continues shaping a successful career path unique unto himself.
The Impact of Abhishek Bachchan on Bollywood's New Age Cinema
Abhishek Bachchan, one of the most versatile actors in Bollywood, has undeniably had a significant impact on new age cinema.
Since his debut in 2000 with "Refugee," he has consistently pushed boundaries and defied conventional norms to create a niche for himself. Bachchan is known for choosing unconventional roles that challenge him as an actor. His performances have often been lauded for their depth and complexity. This approach aligns perfectly with the ethos of new age cinema – breaking away from traditional storytelling methods and exploring more nuanced narratives.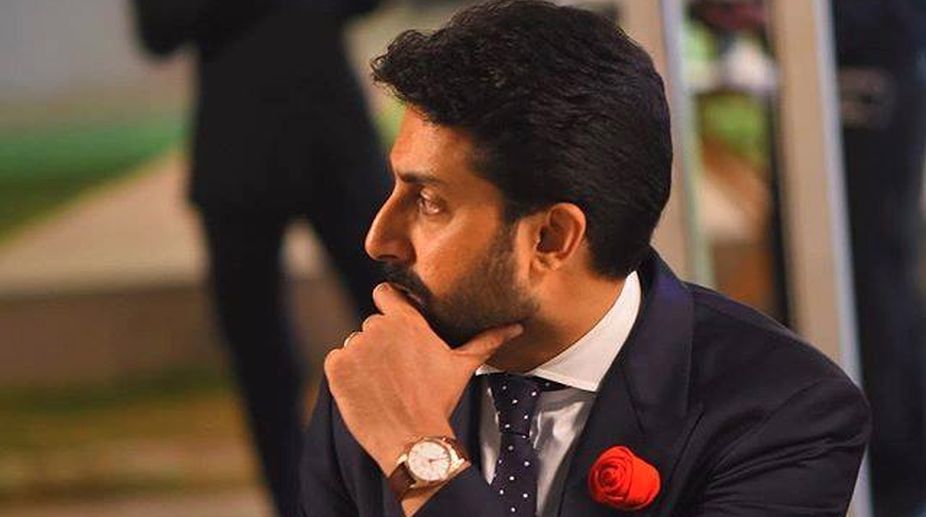 One of Abhisheks notable contributions to this genre was his role in "Guru" (2007), where he portrayed a ruthless yet empathetic businessman. The movie was hailed as groundbreaking due to its realistic portrayal of corporate India, setting it apart from the mainstream romantic dramas popular at the time. In "Paa" (2009), Bachchan again showcased his versatility by playing father to Amitabh Bachchan – who played a child suffering from progeria.
The film stood out not just because of its unique plot but also due to its sensitive handling of a rare medical condition, further cementing Abhishek's place within new-age cinema.
More recently, Abhishek received critical acclaim for his performance in "Manmarziyaan" (2018). His characters emotional journey provided an insightful look into modern relationships, reflecting another key aspect of new age cinema: dealing with contemporary themes relevant to today's society.
Off-screen too, Abhishek has made substantial contributions towards promoting independent cinema. He co-owns Jaipur Pink Panthers, a team in Pro Kabaddi League – thereby bringing attention to indigenous sports; and is also part owner of Chennaiyin FC in Indian Super League which promotes football at grassroots level.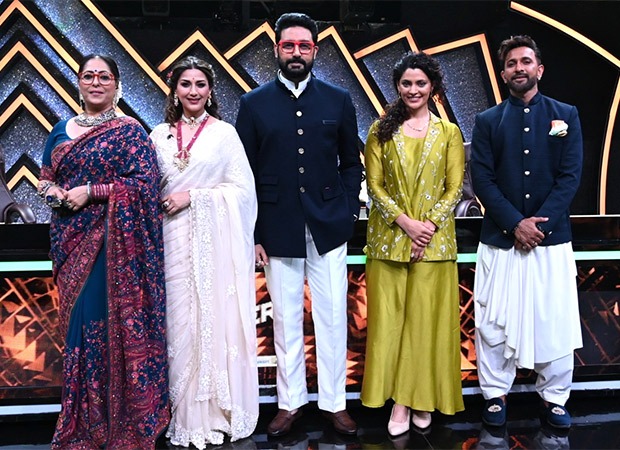 In conclusion, through both his choice of roles and off-screen initiatives, Abhishek Bachchan continues shaping Bollywood's new-age cinematic landscape.
As audiences increasingly seek content-driven films over star-powered blockbusters, performers like Bachchan are likely going to play even larger roles moving forward.
Abhishek Bachchan: The Role Model for Young Actors in India
Abhishek Bachchan, son of the legendary Amitabh Bachchan and prominent actress Jaya Bhaduri, has carved out his own niche in the Indian film industry.
Known for his versatile acting skills and charismatic personality, Abhishek is indeed a role model for aspiring actors in India. Born into a family with an extensive background in cinema, Abhishek had big shoes to fill. Despite this pressure, he managed to establish himself as one of Bollywoods most respected actors.
His performances in films like "Guru", "Yuva" and "Paa" have been highly praised by critics and audiences alike.
But its not just his acting prowess that makes him a role model; its also his sportsmanship spirit off-screen.
A co-owner of Pro Kabaddi League team Jaipur Pink Panthers and Indian Super League football team Chennaiyin FC, Abhishek has played an instrumental role in promoting sports other than cricket within India.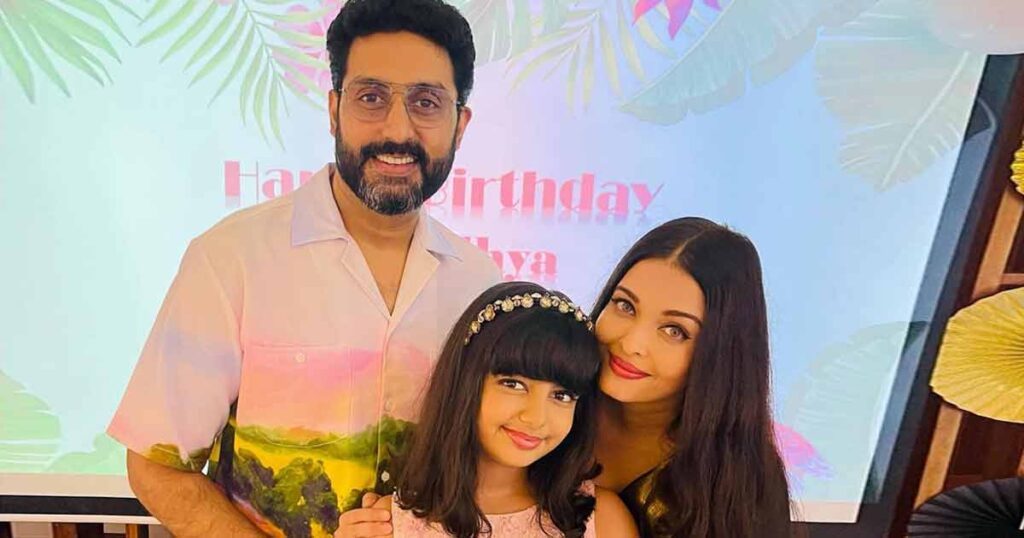 He has shown immense dedication towards encouraging young talent across different fields – be it sports or cinema. He believes that passion combined with hard work is the key to success – a mantra he himself follows religiously.
His humility despite being born into one of the most influential families in Bollywood sets him apart from many others in the industry. He never shies away from acknowledging failures nor does he let success get into his head.
In addition to all these qualities, Abhishek continues to evolve as an actor taking up diverse roles challenging himself each time.
This shows his commitment towards honing his craft which is truly inspiring for upcoming actors. Thus, whether on screen or off it, through movies or sports franchises – Abhishek Bachchan serves as a beacon of inspiration for numerous youngsters who aspire to make their mark not only within India but across the globe.
How Sports Enthusiast Abhishek Bachchan is Promoting Football in India Through his ISL Team
Abhishek Bachchan, a renowned Bollywood actor known for his love of sports, is making significant strides in promoting football in India through his Indian Super League (ISL) team.
The son of legendary actors Amitabh and Jaya Bachchan, Abhishek has always had a penchant for football and now hes using that passion to bring the sport into the mainstream in India. Bachchan co-owns Chennaiyin FC, one of the teams competing in ISL – a professional football league which aims to elevate the status of football within India. Since its inception back in 2014, Chennaiyin FC has won two ISL titles under Bachchans leadership. But its not just about winning games or championships; Abhishek's vision goes beyond that.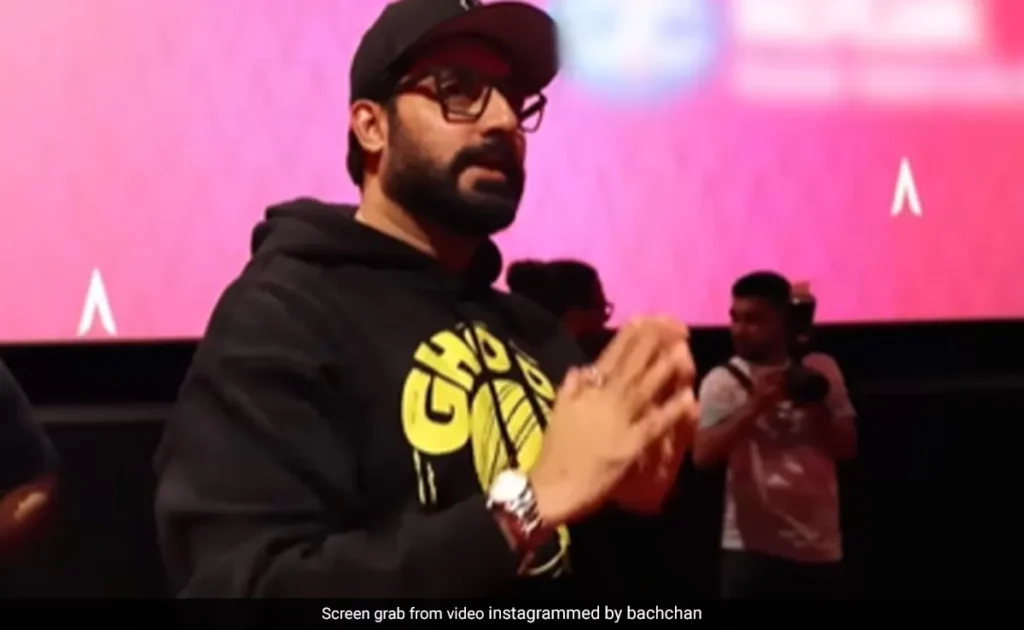 For him, owning an ISL team was never merely about investing money but rather an opportunity to contribute towards building a robust infrastructure for football in India. His efforts are evident from how he actively participates in all aspects related to his team – from player selection and training sessions to fan engagement activities.
Bachchan believes that for any sport to thrive there needs to be grassroots development. He stresses on nurturing young talent by providing them with adequate training facilities and exposure at an early age. This approach seems to be paying off as several players from his club have gone on represent the national side.
Through social media platforms like Twitter and Instagram where he boasts millions of followers, Abhishek regularly shares updates about his team while also encouraging fans across the country to support local football clubs.
Such initiatives help increase visibility for Indian Football among masses who traditionally follow cricket more passionately. Despite facing challenges such as lack of proper stadiums or limited financial resources compared with other popular sports like cricket, Bachchan remains optimistic about future prospects for Football in India thanks largely due his relentless efforts along with others involved with ISL.
By leveraging his stardom coupled with genuine love for Football, Abhishek Bachchan is indeed playing instrumental role towards bringing this beautiful game closer home thereby inspiring next generation athletes who might someday put Indian Football on global map.
Tracing the Artistic Legacy of the Bachchans: From Amitabh to Abhishek
As a sports journalist, Ill focus on their contributions to the sporting world.
The Bachchan family is not just one of Bollywoods most iconic clans but also has an interesting connection with the sports industry in India. Amitabh Bachchan, the patriarch of the family, may be known for his acting prowess and deep baritone voice that has ruled Indian cinema for decades, but he is also an avid sports enthusiast.
Amitabh Bachchan has been seen numerous times cheering for team India from stadium stands during cricket matches.
He was also appointed as UNICEF's Goodwill Ambassador for Polio eradication campaign where he used his influence to promote sporting activities among children as a means to stay healthy. His son Abhishek Bachchan took this love for sport a step further by investing in it. A well-known football fanatic, Abhishek co-owns Chennaiyin FC in the Indian Super League (ISL) and Jaipur Pink Panthers in Pro Kabaddi League (PKL). His active involvement in these leagues goes beyond ownership; he is often seen promoting games and encouraging young players.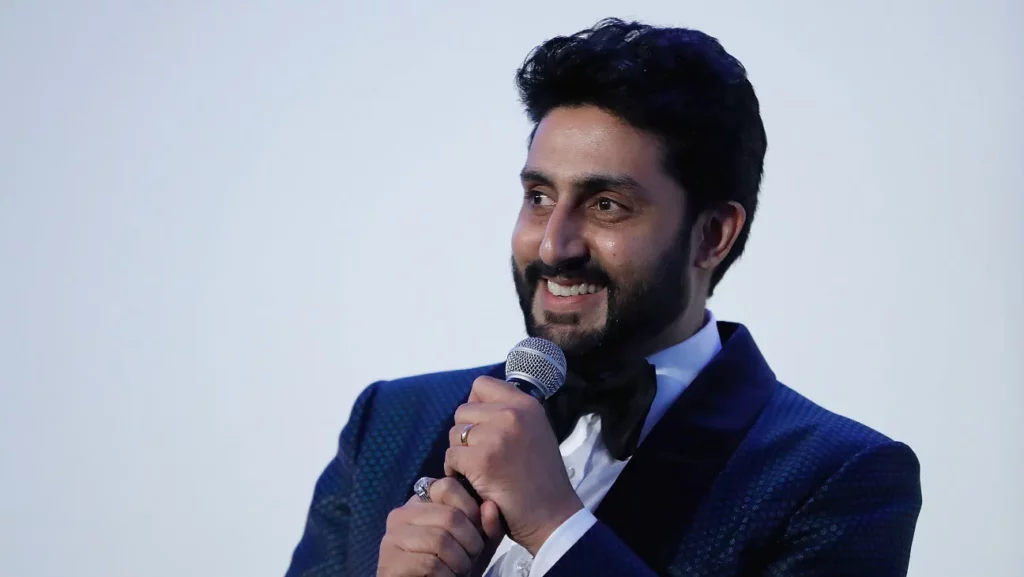 Abhisheks passion extends towards basketball too. In 2014, he attended NBA All-Star Weekend as a goodwill ambassador from India and participated in NBA Cares events. This move helped bridge gaps between Indian fans and international basketball scene. Both father and son have leveraged their popularity to boost sports culture within India while simultaneously creating avenues for talent recognition at national levels.
In conclusion, tracing back through Bachchans legacy reveals how theyve played pivotal roles not only on silver screen but also contributed significantly towards promotion of various sports disciplines within India.