Indian cinema, also known as Bollywood, has produced many iconic stars over the years.
Among them are Amitabh Bachchan and his son Abhishek Bachchan. Both actors have made significant contributions to the industry, leaving a lasting legacy in Indian cinema.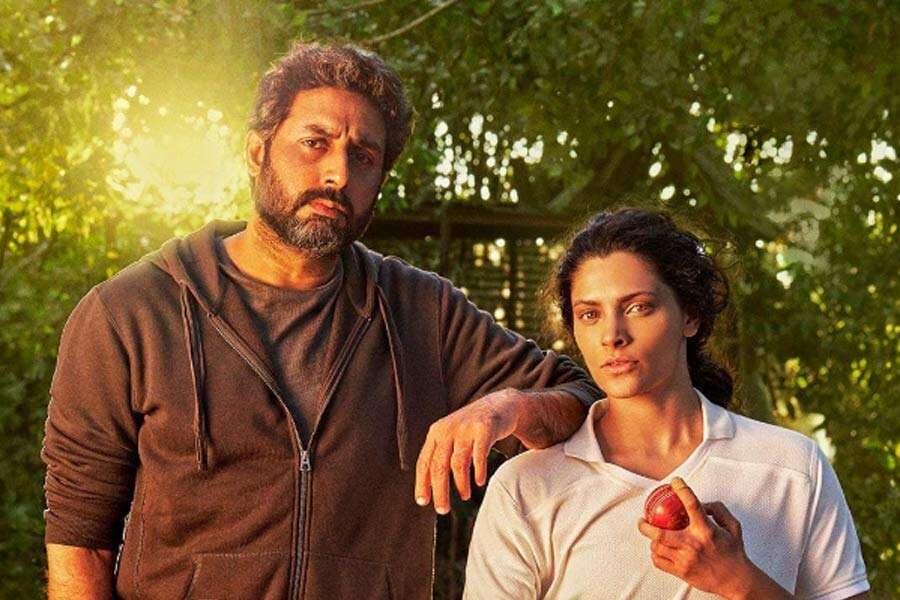 Amitabh Bachchan: The Shahenshah of Bollywood
Born on October 11, 1942, Amitabh Harivansh Rai Shrivastava Bachchan is a prominent figure in Indian cinema. He first gained popularity in the early 1970s for films like 'Zanjeer' and 'Deewaar'.
His powerful performances earned him the title of "angry young man" of Bollywood.
Zanjeer: This film marked a significant turning point in Amitabh's career. His portrayal of an honest police officer fighting against corruption resonated with audiences and established him as a leading actor in Bollywood.
Deewaar: In this film, Amitabh played the role of a dock worker who becomes involved in crime. His performance was critically acclaimed and further cemented his status as one of India's top actors.
In addition to these roles, Amitabh has been part of numerous successful films like 'Sholay', 'Don', 'Amar Akbar Anthony', and more recently 'Piku' and 'Pink'. He has received numerous awards for his performances including four National Film Awards for Best Actor.

Abhishek Bachchan: Continuing The Legacy
Born on February 5, 1976, Abhishek Bachchan is the son of Amitabh Bachchan and actress Jaya Bhaduri. Like his father, Abhishek has also made a significant impact on Indian cinema with his versatile acting skills.
Dhoom Series: Abhishek gained massive popularity for his role as ACP Jai Dixit in this action thriller series. His performance was widely appreciated by critics and audiences alike.
Guru: In this biographical drama film directed by Mani Ratnam, Abhishek delivered one of his career-best performances portraying the life story of business tycoon Dhirubhai Ambani.
In addition to these roles, Abhishek has been part of successful films like СBunty Aur BabliТ, СDostanaТ, СPaaТ (where he played Amitabh's father), СBol BachchanТ among others. He too has received several awards including one National Film Award for Best Feature Film in Hindi as producer for Paa.

Amitabh & Abhishek: Father-Son Duo On Screen
The real-life father-son duo has shared screen space multiple times adding another dimension to their public personas.
Films such as СKabhi Alvida Naa KehnaТ, СSarkarТ series and especially ТPaaТ have showcased their chemistry together brilliantly. They continue to be influential figures within Bollywood carrying forward their illustrious family legacy into contemporary cinema.
In Conclusion…
The journey from Amitabh to Abhishek Bachchan, from one generation to another is an enchanting saga filled with remarkable performances that have shaped Indian cinema over decades. Their contribution goes beyond just acting; they have influenced popular culture significantly making them unforgettable icons within IndiaТs cinematic history.