In the glittering world of Bollywood, few names shine as brightly as Abhishek Bachchan and Deepika Padukone.
Both actors have carved their unique niches in the film industry, delivering memorable performances and winning countless hearts worldwide. Their individual journeys, marked by perseverance, talent, and charisma, are as inspiring as their on-screen personas.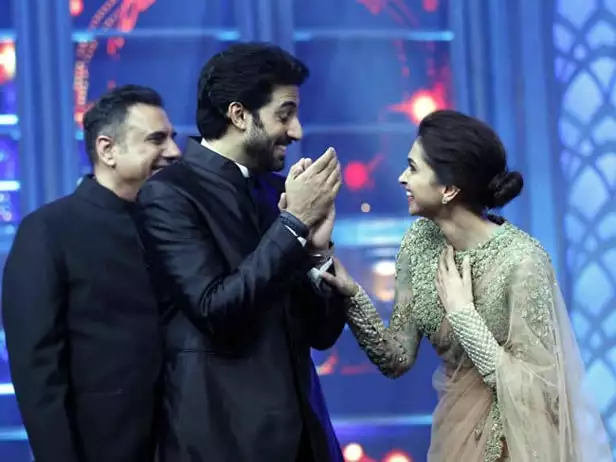 About Abhishek Bachchan
Born into the illustrious Bachchan family, Abhishek Bachchan had big shoes to fill from the get-go.
His father Amitabh Bachchan is a living legend in Indian cinema while his mother Jaya Bhaduri is one of the most respected actresses of her time. However, Abhishek has managed to create a distinctive identity for himself.
Film Debut: Abhishek made his acting debut with 'Refugee' in 2000. Despite mixed reviews for the film itself, his performance was well-received.
Critical Acclaim: He earned critical acclaim for his roles in films like 'Yuva', 'Bunty Aur Babli', and 'Guru'. His portrayal of complex characters showcased his acting prowess.
Awards: Over the years, he has won several awards including the prestigious Filmfare Award for Best Supporting Actor.
Diverse Roles: From romantic comedies to action thrillers and dramas – Abhishek has proved his versatility by exploring diverse genres and roles.
About Deepika Padukone
Deepika Padukone, on the other hand, did not hail from a filmy background but managed to make her mark with sheer determination and talent.
The daughter of badminton champion Prakash Padukone, Deepika initially followed her father's footsteps before making her way into modeling and then into films.
Film Debut: She debuted with Shah Rukh Khan in Farah Khan's blockbuster 'Om Shanti Om' (2007), earning a Filmfare Award for Best Female Debut.
Critical Acclaim:: Her performances in films like 'Piku', 'Tamasha', 'Padmaavat' have been lauded by critics worldwide.
Awards:: Deepika is also a recipient of several awards including three Filmfare Awards out of seven nominations.
Hollywood Venture:: She made her Hollywood debut alongside Vin Diesel in xXx: Return of Xander Cage (2017).
Their On-Screen Collaboration: A Powerhouse Pairing
The first time "Bachchan-Padukone" em duo appeared together was in Ashutosh Gowariker's historical drama 'Khelein Hum Jee Jaan Sey'. Their chemistry was appreciated by audiences even though the film didn't fare well at box office.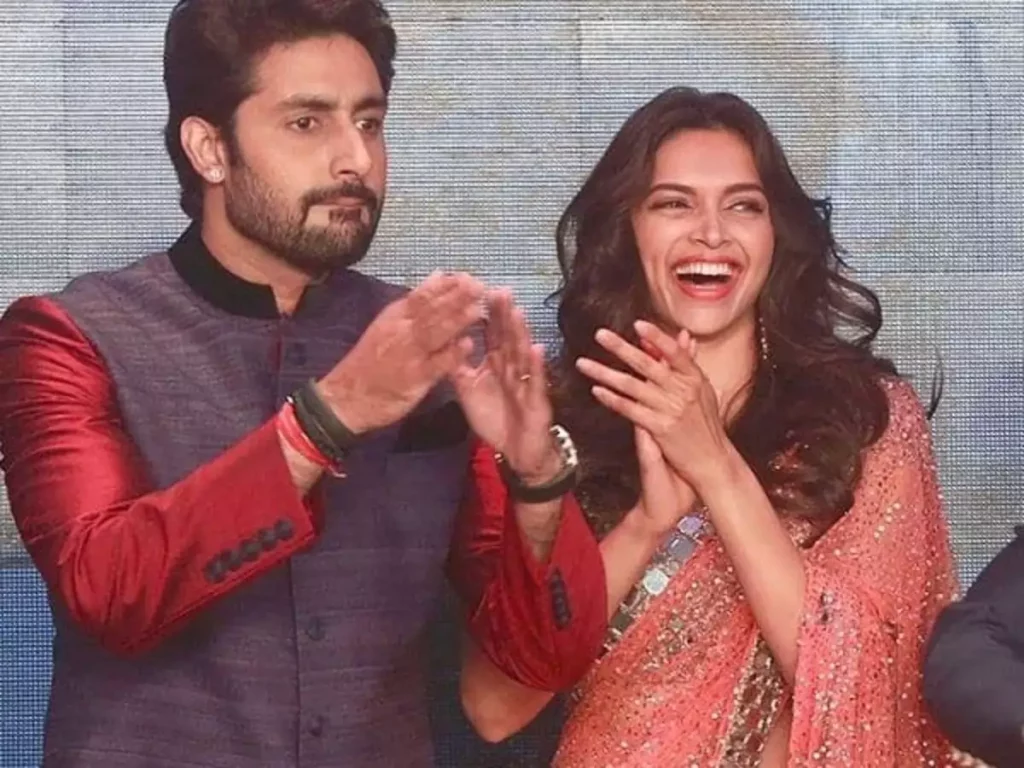 They were next seen together playing siblings in Farah Khan's ''Happy New Year''. Despite being an ensemble cast movie with Shah Rukh Khan leading it; both Abhishek & Deepika left an impact with their distinct character portrayals.
Their off-screen camaraderie translates beautifully on screen making them one of BollywoodТs beloved pairs.
With their immense talent & dedication towards craft; thereТs no doubt that any project featuring this dynamic duo Ц whether it be an intense drama or light-hearted comedy Ц would be worth waiting for!